Supply Chain Management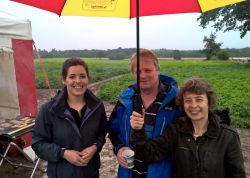 To keep one of Europe's most productive crisping operations running 24 hours a day, we maintain a daily presence at the plant and direct dialogue with our customer's production managers, medium term market planners and long term demand forecasters.
This allows us to manage stored crop variety stocks to efficiently cater for variations in production load requirements within each day and throughout each year. As a result, the plant benefits from reduced in-process stocks and less than 0.1% supply-related production downtime.